The Bell Jar (Paperback)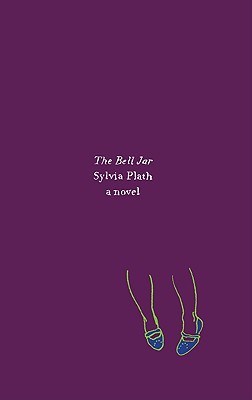 $10.00

NOT CURRENTLY IN THE STORE - Hard to Find - We Will Research Availability and Get Back to You
Staff Reviews
---
A beautiful, heart-breaking, inspirational tale of humanity that inspired our store's name. The power of Plath's writing left an indelible mark on the landscape of American literature. 
— David
Description
---
The Bell Jar is Sylvia Plath's shocking, realistic, and intensely emotional novel of a woman falling into the grips of insanity, now available in an Olive Edition—a lower-priced small format edition with a hip and beautiful package design. A haunting American classic, The Bell Jar chronicles the crack-up of Esther Greenwood: brilliant, beautiful, enormously talented, and successful, but slowly going under—maybe for the last time.
About the Author
---
Sylvia Plath was born in 1932 in Massachusetts. Her books include the poetry collections The Colossus, Crossing the Water, Winter Trees, Ariel, and Collected Poems, which won the Pulitzer Prize. A complete and uncut facsimile edition of Ariel was published in 2004 with her original selection and arrangement of poems. She was married to the poet Ted Hughes, with whom she had a daughter, Frieda, and a son, Nicholas. She died in London in 1963.
Praise For…
---
"It is this perfectly wrought prose and the freshness of Plath's voice in The Bell Jar that make this book enduring in its appeal and make it as meaningful . . . as it was 25 years ago."
— USA Today

"Esther Greenwood's account of her years in the bell jar is as clear and readable as it is witty and disturbing. . . . [This] is not a potboiler, nor a series of ungrateful caricatures: it is literature."
— New York Times

"The first-person narrative fixes us there, in the doctor's office, in the asylum, in the madness, with no reassuring vacations when we can keep company with the sane and listen to their lectures."
— Washington Post Book World

"The narrator simply describes herself as feeling very still and very empty, the way the eye of a tornado must feel. The in-between moment is just what Miss Plath's poetry does catch brilliantly—the moment poised on the edge of chaos."
— Christian Science Monitor

"As clear and readable as it is witty and disturbing."
— New York Times
Upcoming Events
No upcoming events available