I Am #9: John F. Kennedy (Paperback)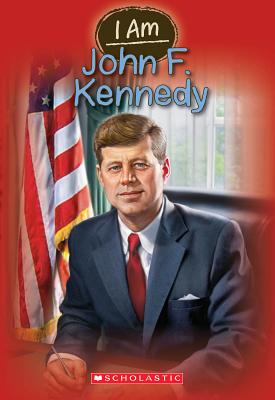 $5.99

NOT CURRENTLY IN THE STORE - Hard to Find - We Will Research Availability and Get Back to You
Other Books in Series
This is book number 9 in the I Am series.
Description
---
I was the 35th President of the United States. I am John F. Kennedy.

When I was young, people called me courageous and competitive. I used those qualities to serve as a commander in the U.S. Navy. The leadership skills I learned in combat helped earn me a place first as a congressman in the U.S. House of Representatives, and later as a U.S. senator-but that was just the beginning. I became another kind of commander, the commander in chief of the U.S. armed forces, when I was elected president. I was the youngest man to ever hold the office. and my youth affected the progressive decisions I made and the laws I passed. Though I accomplished a great deal in my short life, I was assassinated at the age of forty-six. Still, my brave choices changed the lives of generations to come. I am John F. Kennedy.
Featuring full-color illustrated covers, beautiful interior illustrations, a detailed timeline, introductions to other notable people from the story, and simple maps, this is more than your average biography.
About the Author
---
Grace Norwich has written many books for young readers on a variety of topics, including health, fashion, animals, and more. She lives in Brooklyn, New York.
Upcoming Events
No upcoming events available