African American Slave Medicine: Herbal and Non-Herbal Treatments (Paperback)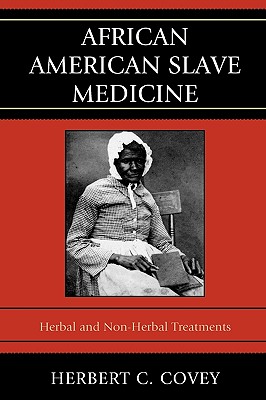 $52.79
NOT CURRENTLY IN THE STORE - Available to Order - Usually Arrives in Store in 1-5 Business Days!
Description
---
African-American Slave Medicine offers a critical examination of how African-American slaves medical needs were addressed during the years before and surrounding the Civil War. Drawing upon ex-slave interviews conducted during the 1930s and 1940s by the Works Project Administration (WPA), Dr. Herbert C. Covey inventories many of the herbal, plant, and non-plant remedies used by African-American folk practitioners during slavery. He demonstrates how active the slaves were in their own medical care and the important role faith played in the healing process. This book links each referenced plant or herb to modern scientific evidence to determine its actual worth and effects on the patients. Through his study, Dr. Covey unravels many of the complex social relationships found between the African-American slaves, Whites, folk practitioners, and patients. African-American Slave Medicine is a compelling and captivating read that will appeal to scholars of African-American history and those interested in folk medicine.
About the Author
---
Herbert C. Covey is an instructor in the College of Continuing Education at the University of Colorado at Boulder.
Upcoming Events
No upcoming events available