Doppelgänger (Paperback)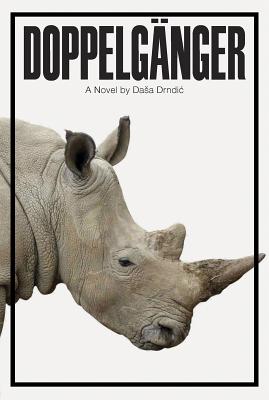 Description
---
Longlisted for the Republic of Consciousness Prize 2019, a swift, biting novel from the late Croatian master, Dasa Drndic 
Two elderly people, Artur and Isabella, meet and have a passionate sexual encounter on New Year's Eve. Details of the lives of Artur, a retired Yugoslav army captain, and Isabella, a Holocaust survivor, are revealed through police dossiers. As they fight loneliness and aging, they take comfort in small things: for Artur, a collection of 274 hats; for Isabella, a family of garden gnomes who live in her apartment. Later, we meet the ill-fated Pupi, who dreamed of becoming a sculptor but instead became a chemist and then a spy. As Eileen Battersby wrote, "As he stands, in the zoo, gazing at a pair of rhinos, in a city most likely present-day Belgrade, this battered Everyman feels very alone: 'I would like to tell someone, anyone, I'd like to tell someone: I buried Mother today.'" Pupi sets out to correct his family's crimes by returning silverware to its original Jewish owners through the help of an unlikely friend, a pawnbroker.
Described by Dasa Drndic as "my ugly little book," Doppelgänger was her personal favorite. 
About the Author
---
Daša Drndic (1946-2018) wrote Trieste—"splendid, absorbing" (The New York Times)—shortlisted for the Independent Foreign Fiction Prize; Belladonna—"one of the strangest and strongest books" (TLS)— winner of the 2018 Warwick Prize; and EEG—"a masterpiece" (Joshua Cohen). She also wrote plays, criticism, radio plays, and documentaries.

S. D. Curtis is the Editor-in-Chief of Istros Books.

Celia Hawkesworth has translated The Museum of Unconditional Surrender by Dubravka Ugrešic, Belladonna by Daša Drndic—shortlisted for the Oxford-Weidenfeld Translation Prize—and Omer Pasha Latas by the Nobel Prize–winner Ivo Andric.
Praise For…
---
Doppelgänger, a boldly virtuosic novel in two parts, mirroring the realities of Croatia and Serbia, sees Drndic delighting in Beckettian high art. More than any of Drndic's wonderful collage, archival, semi-autobiographical narratives thus far translated, it is the brief, if immense, Doppelgänger that may surprise even her established readers.

— Financial Times

Fragmented but not disjointed, Beckettian as well as Bernhardian, Doppelgänger is complex, dark and funny: a strange gem.

— Claire Messud - Guardian

A work of continental gloom that promises that no one gets out of here alive.
— Kirkus

Her incisive skill and radical style render potentially grim reading compulsive. She was a voice of–and for–our times.
— Times Literary Supplement