Filiation And Affiliation (Paperback)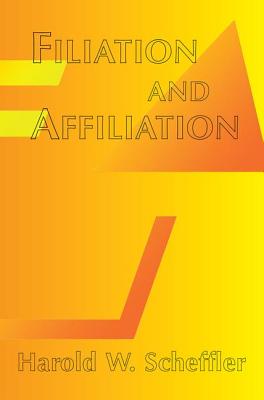 $56.34
NOT CURRENTLY IN THE STORE - Available to Order - Usually Arrives in Store in 1-5 Business Days!
Description
---
Announcements in the 1970s and 1980s of the death of kinship and descent as subjects of anthropological study were highly premature. These subjects continue routinely to be encountered in the course of empirical ethnographic research and to be reported upon in ethnographies ? or they are ignored at the peril of ethnographers pathetically unprepared to deal with them. Moreover, considerable evidence has accumulated that systems of social relations built on relations of genealogical connection exhibit a remarkable degree of orderliness about which it is possible already to make a number of substantial empirical generalizations, especially about the qualities of social relations within and between groups. As the masters of the subject always stressed, kinship and political and jural organization are closely interdependent structures. In this wide-ranging theoretical and comparative-ethnographic study, Harold Scheffler demonstrates that there is a simple reason why detection of this order has been too long delayed and has given rise to more destructive than to constructive debate in social anthropology.
About the Author
---
Harold Scheffler is Professor and former Chair of Anthropology at Yale University. He has done ethnographic research among the Plains Ojibwa, in the Solomon Islands and Vanuatu, and in several parts of aboriginal Australia. His previous publications include Choiseul Island Social Structure (1965), A Study in Structural Semantics: The Siriono Kinship System (with F. G. Lounsbury, 1972), and Australian Kin Classification (1978), as well as numerous items in various professional journals. Over the years he has taught or has been a research fellow at the Research School of Pacific Studies, Australian National University, the University of Brisbane, the University of the Witwatersrand, and a DAAD Visiting Professor at the Free University of Berlin.
Upcoming Events
No upcoming events available