Research on the African-American Family: A Holistic Perspective (Hardcover)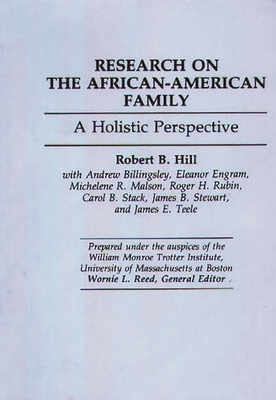 $76.80
NOT CURRENTLY IN THE STORE - Available to Order - Usually Arrives in Store in 1-5 Business Days!
Description
---
Black families in America face special and grave problems. Widespread unemployment, single parent circumstances, adolescent pregnancies, substance abuse, and violence are only some of the problems posing challenges. The authors, convinced that the conventional perspective used in the past to analyze black families is deficient, propose a holistic approach. That perspective takes into account the totality of black family life rather than measuring isolated factors. Using black families as the central unit of analysis, the authors identify fundamental issues requiring concentrated attention and policy changes.
Both factors external to the black family and consideration internal to it are studied. The former include economic factors---racism, demographics, and governmental policies. The latter involve such aspects as black family structure, changes in the community, and widespread changes in values at the individual level. The authors provide practical recommendations for improving the conditions of black families through policy changes and revised priorities.
About the Author
---
ed /f Wornie /i L. /r gen. ed. l /f Robert /i B.
Upcoming Events
No upcoming events available