Riot Baby (MP3 CD)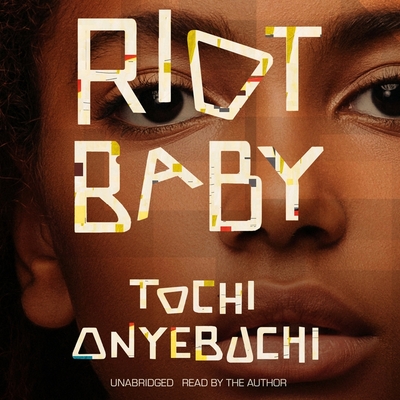 $19.95

NOT CURRENTLY IN THE STORE - Hard to Find - We Will Research Availability and Get Back to You
Staff Reviews
---
Ella has the power to destroy, but she has spent her life trying to contain the rage that burns inside her. After her brother is incarcerated, she begins to hone her anger as a tool to protect the people she loves and as a weapon against the society that has brutalized Black people for centuries.

Riot Baby is about the power of rage: fury as creativity, anger as justice, wrath as the catalyst for change. Onyebuchi shows that anger is revolutionary.
Description
---
Ella has a Thing. She sees a classmate grow up to become a caring nurse. A neighbor's son murdered in a drive-by shooting. Things that haven't happened yet. Kev, born while Los Angeles burned around them, wants to protect his sister from a power that could destroy her. But when Kev is incarcerated, Ella must decide what it means to watch her brother suffer while holding the ability to wreck cities in her hands.
Rooted in the hope that can live in anger, Riot Baby is as much an intimate family story as a global dystopian narrative. It burns fearlessly toward revolution and has quietly devastating things to say about love, fury, and the black American experience.
Ella and Kev are both shockingly human and immeasurably powerful. Their childhoods are defined and destroyed by racism. Their futures might alter the world.
Upcoming Events
No upcoming events available