Cardinal (Paperback)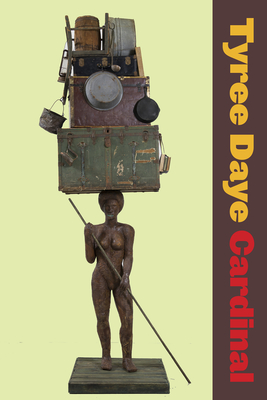 $16.00
NOT CURRENTLY IN THE STORE - Available to Order - Usually Arrives in Store in 1-5 Business Days!
Description
---
Tyree Daye's Cardinal is a generous atlas that serves as a poetic "Green Book"-- the travel-cum-survival guide for black motorists negotiating racist America in the mid-twentieth century. Interspersed with images of Daye's family and upbringing, which have been deliberately blurred, it also serves as an imperfect family album. Cardinal traces the South's burdened interiors and the interiors of a black male protagonist attempting to navigate his many departures and returns home --a place that could both lovingly rear him and coolly annihilate him. With the language of elegy and praise, intoning regional dialect and a deliberately disruptive cadence, Daye carries the voices of ancestors and blues poets, while stretching the established zones of the black American vernacular. In tones at once laden and magically transforming, he self-consciously plots his own Great Migration: "if you see me dancing a twos step/I'm sending a starless code/we're escaping everywhere." These are poems to be read aloud.
About the Author
---
Tyree Daye is a poet from Youngsville, North Carolina. He is the author of two poetry collections, River Hymns (APR/Honickman First Book Prize winner, 2017) and Cardinal (Copper Canyon Press, 2020). Daye is a Cave Canem fellow and his work has appeared in Prairie Schooner, The New York Times, and Nashville Review. His honors and awards include the APR/Honickman First Book Award, the Whiting Writers Award, Palm Beach Poetry Festival Langston Hughes Fellowship, and finalist for the Kate Tufts Finalist. He currently resides in North Carolina.
Upcoming Events
No upcoming events available