Crow (Prebound)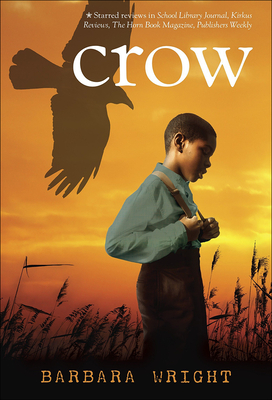 $19.80
NOT CURRENTLY IN THE STORE - Available to Order - Usually Arrives in Store in 1-5 Business Days!
Description
---
The summer of 1898 is filled with ups and downs for 11-year-old Moses. He's growing apart from his best friend, his superstitious Boo-Nanny butts heads constantly with his pragmatic, educated father, and his mother is reeling from the discovery of a family secret. Yet there are good times, too. He's teaching his grandmother how to read. For the first time she's sharing stories about her life as a slave. And his father and his friends are finally getting the respect and positions of power they've earned in the Wilmington, North Carolina, community. But not everyone is happy with the political changes at play and some will do anything, including a violent plot against the government, to maintain the status quo.
One generation away from slavery, a thriving African American community--enfranchised and emancipated--suddenly and violently loses its freedom in turn-of-the-century North Carolina when a group of local politicians stages the only successful coup d'etat in US history.
About the Author
---
BARBARA WRIGHT grew up in North Carolina, and has lived all over the world, from France, to Korea, to El Salvador. She has worked as a fact-checker for "Esquire" and as a screenwriter. This is her first novel for children.
Upcoming Events
No upcoming events available