Tender Points (Paperback)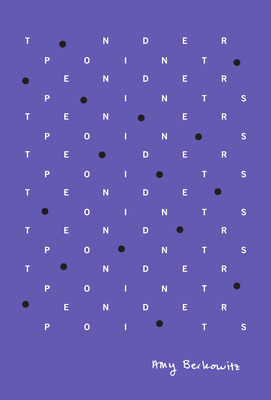 Staff Reviews
---
If you know anyone who lives with chronic pain, particularly fibromyalgia, you should read Tender Points. With topics spanning illness, trauma, sexism, and the travesty of the medical industrial complex, Berkowitz writes through a lens of pop culture and noise music. It's a book unlike any other, and far from anything else on the topic of chronic pain.
Description
---
Tender Points is a narrative fractured by trauma. Named after the diagnostic criteria for fibromyalgia, the book-length lyric essay explores sexual violence, chronic pain, and patriarchy through lived experience and pop culture. First published in 2015, this new edition includes an afterword by the author.
About the Author
---
Amy Berkowitz is a poet who mostly writes prose. She lives in a rent-controlled apartment in San Francisco, which serves as the headquarters for her chapbook press, Mondo Bummer Books, as well as the venue for her reading series, Amy's Kitchen Organics. She's the author of two chapbooks: Lonely Toast (what to us press, 2010) and Listen to Her Heart (Spooky Girlfriend, 2012). Her work has also appeared in Dusie, Textsound, VIDA, and Where Eagles Dare, among other places. She was a 2014 writer in residence at Alley Cat Bookstore & Gallery. Tender Points is her first book.