Edisto Song (Paperback)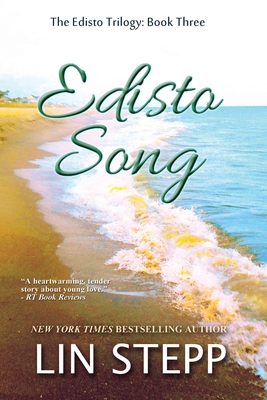 $15.00
NOT CURRENTLY IN THE STORE - Available to Order - Usually Arrives in Store in 1-5 Business Days!
Description
---
In EDISTO SONG a young woman, at the pinnacle of success, is forced to reexamine her dreams as she finds her life as a concert pianist not what she envisioned and those her life is entwined with far from what she believed of them.
Sarah Katherine Avery, becoming internationally known as a young concert pianist of great promise, finds herself at a difficult moment in her career-home in New York, getting ready for a concert with the New York Philharmonic Orchestra but feverish and ill. After pushing on for weeks through illness, her neighbor and friend encourages her to talk to her agent about taking a break for healing after this concert. Worn and disillusioned, Sarah heads over to the concert hall to talk to Jonah but the shock of what she encounters at that meeting spirals her life in a new direction.
Andrew Cavanaugh has traveled to New York from Beaufort to be a support to his boss's daughter, Sarah Katherine Avery-Suki to him-for her concert performance. A friend of Suki's since childhood years at Edisto, and always a supporter of her gift and her music, Andrew is shocked when Suki collapses on stage. He learns as he sits with her at the hospital that her life holds unhappiness none of them knew of but her answers for how to resolve her current problems threaten to send his well-ordered life right out the window.
EDITORIAL REVIEWS:
"It's easy to love a place like Edisto Beach and when you can't be there to feel the waves tickling your feet, you can visit through story. Reading Lin Stepp's Edisto series lets you feel the sun on your shoulders, the sand between your toes, and hear the shore birds welcoming the day as you cheer on a cast of characters who will win your heart as they find healing and new joy at Edisto."
- Ann H. Gabhart, bestselling author of An Appalachian Summer
"A heartwarming, tender story about young love."
- RT Book Reviews
"In a story as cozy and familiar as home ... a sentimental love story with a focus on healing, faith, and family."
- All About Women Magazine REVIEW
"Your books take me out of the fast-paced world I live in." -
- Susan Reichert, Editor-in-Chief, Southern Writers Magazine
"I adore Lin Stepp's writings. If you have not 'discovered' her, you are missing out.... A delightful, heartwarming book."
- Julia Wilson, Christian Bookaholic Review, UK
Upcoming Events
No upcoming events available