Waithood: Gender, Education, and Global Delays in Marriage and Childbearing (Fertility #47) (Hardcover)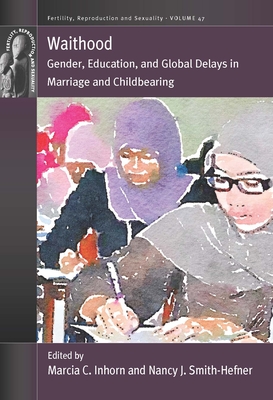 $159.50
NOT CURRENTLY IN THE STORE - Available to Order - Usually Arrives in Store in 1-5 Business Days!
Other Books in Series
This is book number 47 in the Fertility series.
Description
---
The concept of "Waithood" was developed by political scientist Diane Singerman to describe the expanding period of time between adolescence and full adulthood as young people wait to secure steady employment and marry. The contributors to this volume employ the waithood concept as a frame for richly detailed ethnographic studies of "youth in waiting" from a variety of world areas, including the Middle East Africa, Asia, Europe, Latin America and the U.S, revealing that whether voluntary or involuntary, the phenomenon of youth waithood necessitates a recognition of new gender and family roles.
About the Author
---
Nancy J. Smith-Hefner is Professor and Chair of Anthropology at Boston University. She is a specialist of Southeast Asia, gender, and Islam. Her most recent book Islamizing Intimacies: Youth, Sexuality, and Gender in Contemporary Indonesia (Hawaii, 2019) is a study of the changing personal lives and sexual attitudes of educated, Muslim Javanese youth.
Upcoming Events
No upcoming events available