Nine Lives: A Novel (Hardcover)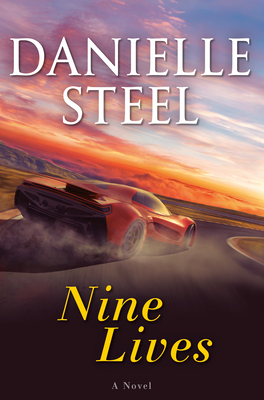 $28.99

NOT CURRENTLY IN THE STORE - Available to Order - Usually Arrives in Store in 1-5 Business Days!
Description
---
NEW YORK TIMES BESTSELLER • A woman who longs to avoid risk at all cost learns that men who love danger are the most exciting in this moving novel from New York Times bestselling author Danielle Steel.

After a carefree childhood, Mary Margaret Kelly came of age in the shadow of grief. Her father, a dashing daredevil Air Force pilot, died when she was nine. Maggie saw her mother struggle to put their lives back together. As the family moved from one city to the next, her mother warned her to beware of daredevil men and avoid risk at all cost.

Following her mother's advice, and forgoing the magic of first love with a high school boyfriend who was too wild to feel safe, Maggie instead sought out all the things her mother had lost—a predictable partner, a stable home, and a regular paycheck. She chose to marry a dependable, kind man who was a reliable husband and successful accountant. Together they had a son and found happiness in a conventional suburban life. Until tragedy struck again.

Now on her own, feeling a sense of adventure for the first time, Maggie decides to face her fears, setting off on a whirlwind trip from San Francisco to Rome, Paris, and Monaco. But when her travels reconnect her with the very same irresistible, thrill-seeking man she's spent thirty years trying to forget, Maggie becomes terrified that rushing into love and sharing his life may very well end in disaster. But ultimately, while Maggie tries to outrun her fears and painful memories of her past, fate will surprise her in the most astounding of ways, as she walks the tightrope between danger and courage, and between wisdom and love.
About the Author
---
Danielle Steel has been hailed as one of the world's bestselling authors, with almost a billion copies of her novels sold. Her many international bestsellers include Finding Ashley, The Affair, Neighbors, All That Glitters, Royal, Daddy's Girls, and other highly acclaimed novels. She is also the author of His Bright Light, the story of her son Nick Traina's life and death; A Gift of Hope, a memoir of her work with the homeless; Expect a Miracle, a book of her favorite quotations for inspiration and comfort; Pure Joy, about the dogs she and her family have loved; and the children's books Pretty Minnie in Paris and Pretty Minnie in Hollywood.
Upcoming Events
No upcoming events available